WE'RE HIRING FULL-TIME AND PART-TIME POLICE OFFICERS!!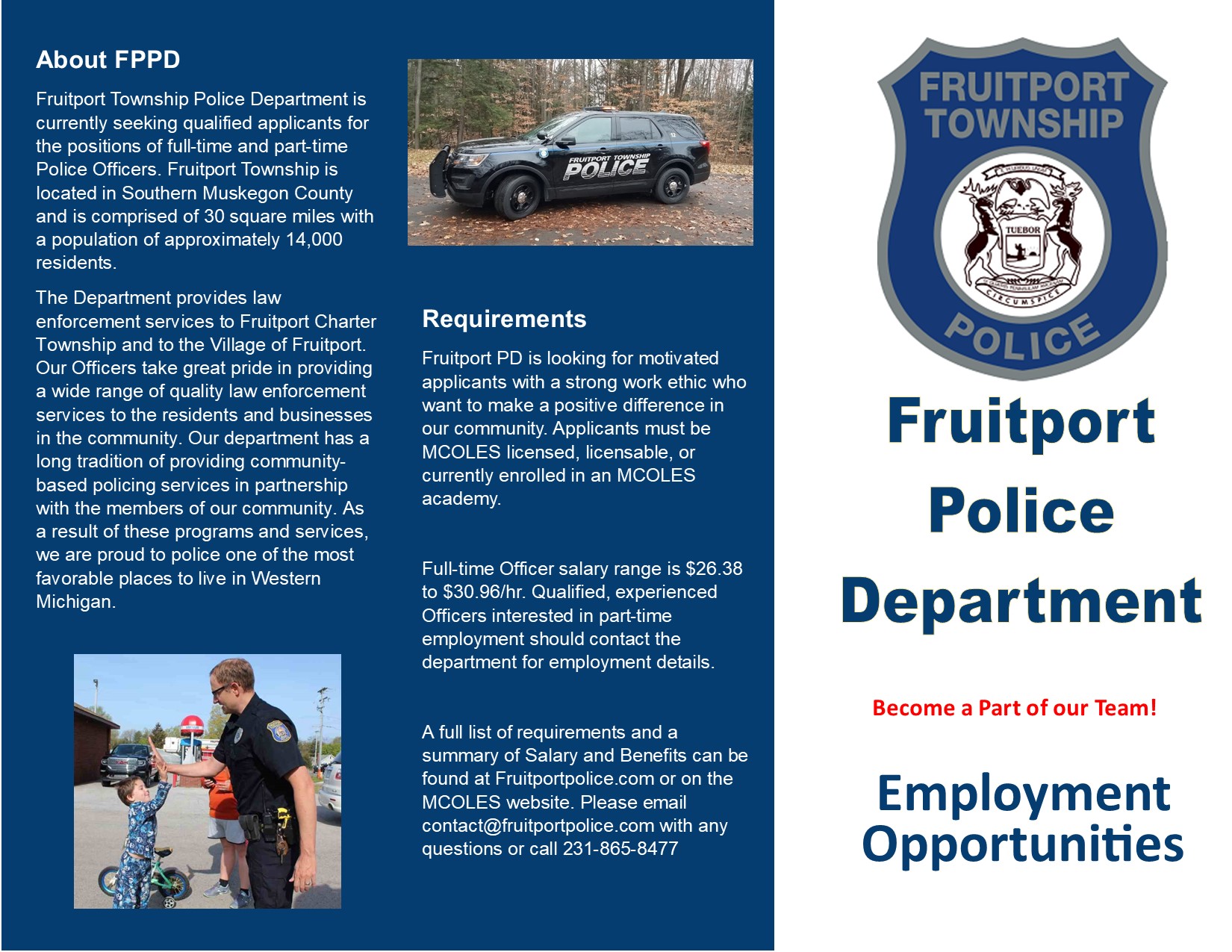 Complete details including requirements, pay, and benefits can be found by clicking this link.   JOB DETAILS
Fruitport Police Department provides law enforcement services to Fruitport Township and to the Village of Fruitport. We cover a jurisdiction of 30 square miles consisting of approximately 14,000 residents. Our Officers take great pride in providing a wide range of quality law enforcement services to the residents and businesses in the community. Our department has a long tradition of providing community-based policing services in partnership with the members of our community. As a result of these programs and services, we are proud to police one of the most favorable places to live in Western Michigan. 
We can be reached by email or on ourFacebook page.
Thank you for visiting us!
Fruitport Township Police | 5825 Airline Hwy Fruitport, MI 49415 | Phone: 231 865-8477 | Fax: 231 865-2173
Office Hours: 8:00am to 4:00pm M-F  | After hours please contact Muskegon Central Dispatch 231-722-3524